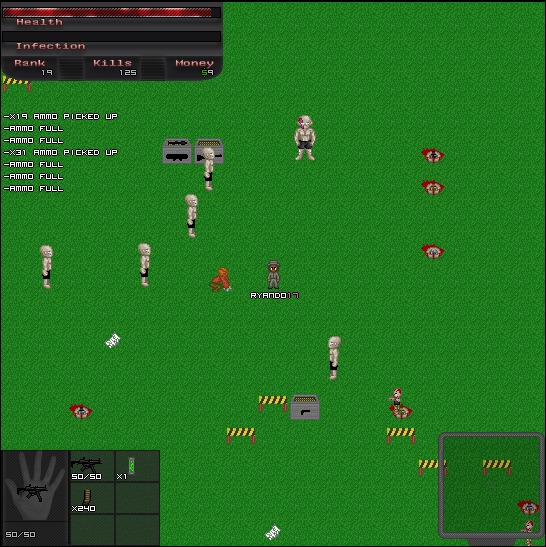 Made this game a couple of years ago using BYOND's dev-tools, or "DreamMaker".
BYOND is a place where people can create games, chat rooms, etc, using BYOND's very own programming language, based off C++, all for free. You can buy a subscription which gives you a few perks, but you don't have to in order to play, create and publish games. It's all free.
It's very easy to get the hang of it, there are several tutorials to help you get started. If you're not interested in making games, you can play the thousands of games already created.
Here's my Resident Evil based game. It's not a masterpiece, but it's fun if you play with friends. I also created a DragonBall RPG a year before this, but it is no longer up.
Link to the Game:
You need to download and install BYOND in order to play games. It's only 2.7MB.
Download here: